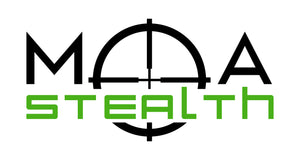 NEW PRODUCT!! THE MOA STEALTH SILICONE SUPPRESSOR COVER.
- EXTREMELY TOUGH & DURABLE
- BETTER NOISE REDUCTION
- WITHSTANDS EXTREMELY HIGH TEMPERATURES & WILL NOT MELT
- MIRAGE & GLARE REDUCTION
- NON-SLIP
- LOW PROFILE
- LONGER LASTING TOUGHNESS
- PROTECTS AGAINST IMPACT
- DOESN'T HOLD MOISTURE
- GOES THE DISTANCE!! LASTS LONGER THAN OTHER COVERS!!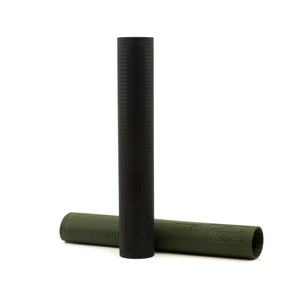 CAN BE FITTED TO ALMOST ANY SUPPRESSOR ON THE MARKET!
The MOA STEALTH has been specifically designed to be cut down & fitted to almost any suppressor size you may own. The two cover sizes to choose from will cover a wide range of suppressor diameters ranging from 36mm-50mm.